Water Damage Aviston IL, Water Damage Repair and Restoration, Flood Cleanup and Sewage Removal
"Woke up the morning of our vacation to water in the basement from a failed sump pump. Scott & his team were at the house within the hour & did an amazing job! They were willing to work with a family member while we were out of town & settled up when we got home. The team was professional & courteous. While we hope we never need them again, we know who we'll call if things go wrong again." – Jennifer L.
Aviston's Premier Choice for Water Damage Restoration
Welcome to Absolute Clean Floors, your go-to water damage restoration company in Aviston, IL. Our seasoned team excels in offering high-grade water damage repair and water damage restoration services. Holding an A+ rating from the Better Business Bureau (BBB), we are committed to delivering unparalleled service to our valued clientele. Offering 24/7 water removal services, we make sure to answer all live calls without delay. Opt for our services, and we will smoothly guide you through the insurance claims while ensuring your complete satisfaction with our exemplary work.
Comprehensive Water Damage Services by Absolute Clean Floors
At Absolute Clean Floors, we specialize in extensive water damage and flood restoration services. Our highly skilled professionals are dedicated to meeting all your water damage restoration needs. Utilizing cutting-edge technology, we perform water removal, water damage cleanup, and complete water damage restoration, ensuring structures are dried and areas are dehumidified effectively.
The Water Damage Restoration Journey: A Detailed Guide for Reclaiming Your Property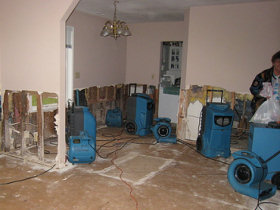 The ordeal of water damage can hit unexpectedly, resulting in substantial loss. At Absolute Clean Floors, we recognize the emotional toll water damage can impose. Hence, we have devised a systematic guide to ensure your property returns to its original, undamaged state. This guide encompasses:
Initial assessment and damage evaluation
Implementation of water removal and extraction techniques
Drying and dehumidifying the impacted zones
Cleaning and sanitizing the environment
Restoration of the damaged spaces
Swift Responses for Frozen, Burst, and Broken Pipes: Your Plumbing Emergency Specialists
When the winter chill sets in, plumbing issues can turn from inconvenient to disastrous in a heartbeat. Frozen pipes can suddenly burst, causing severe water damage to your property. This is where Absolute Clean Floors comes into the picture. Our team of seasoned professionals possesses the hands-on expertise and cutting-edge tools to rapidly and effectively respond to emergencies involving frozen, broken, or burst pipes. We don't just stop at repairing the faulty plumbing—our comprehensive services include restoring your property to the condition it was in before the damage occurred. Trust us to provide you with prompt and reliable solutions for your plumbing emergencies.
Basement Water Damage: Expertise in Handling Subterranean Water Damage
Basements, due to their subterranean location, are natural hotspots for water-related damage. The lower elevation makes them more susceptible to moisture accumulation, leading to structural issues and potential mold growth. Absolute Clean Floors is acutely aware of the specialized needs that basements present. We employ a unique set of high-grade equipment designed explicitly for below-ground water extraction and drying procedures. With our wealth of experience and expertise, we implement strategies that thoroughly address and resolve basement water damage, allowing you to reclaim your space.
Sewage Damage Cleanup: Robust and Safe Procedures for Sewage-related Crises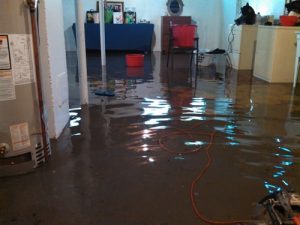 The ramifications of a sewage backup extend far beyond property damage; it poses a substantial risk to your health as well. That's why Absolute Clean Floors takes sewage damage cleanup extremely seriously. Servicing the Aviston, IL area, our adept team comes prepared with the essential tools and equipment to safely and efficiently handle sewage emergencies. We follow stringent protocols to extract the sewage matter and perform a thorough cleaning and disinfection of the affected areas. Our end goal is not just to repair but to restore your property to a livable, pre-damage condition while ensuring the highest health and safety standards.
Committed and Experienced Professionals: Guaranteed Quality Service Every Time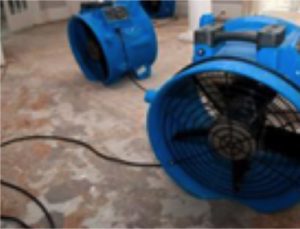 Our pride lies in maintaining a crew of seasoned professionals for every water damage repair and water removal service job. At Absolute Clean Floors, we comprehend the stress associated with water damage, aiming to provide a seamless and stress-free water damage restoration process.
Should you seek trustworthy water damage restoration services in Aviston, IL, Absolute Clean Floors stands as your best choice. Reach out to us today for all your water damage repair, water removal, and restoration requirements.
We provide services throughout Aviston IL, including 62216.