Water Damage O'Fallon IL, Water Damage Restoration and Repair, Sewage Removal, and Flood Cleanup
"Woke up the morning of our vacation to water in the basement from a failed sump pump. Scott & his team were at the house within the hour & did an amazing job! They were willing to work with a family member while we were out of town & settled up when we got home. The team was professional & courteous. While we hope we never need them again, we know who we'll call if things go wrong again." – Jennifer L.
our Go-To Water Damage Restoration Company in O'Fallon
When it comes to water damage restoration in O'Fallon, Absolute Clean Floors stands as the pinnacle of service for both residential and commercial properties. Our technicians, who are IICRC Certified, possess the expertise to manage not just the tangible damage to your property and belongings from water and mold, but also the emotional toll it can take. From the moment they step through your door, they're fully equipped and prepared to initiate the restoration process after assessing the damage.
Floods can cause havoc, and we're here to help you recover from that devastation. But even seemingly minor water damage should never be ignored. Whether your needs include storm damage repair, mold removal, or emergency water extraction, we are well-suited to provide all your water mitigation services.
We've successfully executed tens of thousands of water removal and dehumidification projects.
Our seasoned team can jump into action the moment flood damage occurs, bringing their expertise to ensure the job is done efficiently and effectively.
Around-the-Clock Flood and Water Damage Repairs
Time is of the essence when dealing with water damage, be it from a leaky or frozen pipe, sink or toilet overflow, or appliance malfunction. At Absolute Clean & Restoration, our specialists are available 24/7 to guide you through the cleanup and restoration process in O'Fallon, ensuring that every detail is taken care of.
But the problems don't stop at just getting things wet. Left untreated, moisture damage can lead to rust on metal surfaces, weakened beams and supports, crumbling drywall and plaster, and a hospitable environment for mold. We specialize in detecting hidden moisture and its source, and we handle not only the immediate mess but also the longer-term effects on substructures. Our approach to mold remediation focuses on removing the allergens and irritants that can impact your health.
Certified, licensed, and bonded, our experts adhere to the best practices and guidelines set forth by the Institute of Inspection Cleaning and Restoration Certification. They come equipped with cutting-edge tools for efficient water damage cleanup and removal.
Addressing Basement Water Damage in O'Fallon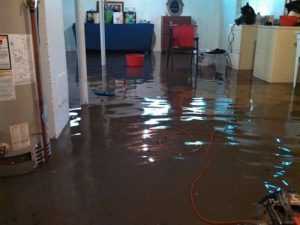 Basement flooding is an often overlooked but serious issue, especially considering that 98% of basements will likely experience water damage at some point. Most homes or businesses have pipes running through the basement and water tends to collect there, so it's critical to have the space properly waterproofed. When flooding does occur, it's crucial to have an expert in basement water damage cleanup and structural drying step in as quickly as possible to prevent further damage.
Offering Water Removal and Repair Solutions for Every Situation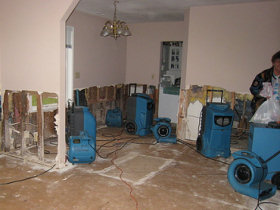 Water damage can come from various sources, each with its own level of severity and required treatment. Freshwater losses frequently result from issues like faulty supply lines or frozen pipes, and ignoring these problems can become costly over time. On the other hand, sewage-related damage is even more severe and dangerous, often necessitating the replacement of structural materials. At Absolute Clean Floors, our methods are designed to save you time and money by drying and restoring a wide range of materials, from drywall to metal studs.
We Arrive Fully Equipped to Manage Your Flood Cleanup Needs
Investing in the latest technology allows our team at Absolute Clean Floors to offer you the most effective and efficient water damage restoration services. Here's what you can expect from us:
Highly skilled technicians
Transparent communication
Coordination with your insurance carrier
24/7 rapid response
Comprehensive services, from water extraction to deodorization
Thank You for Trusting Us with Your Water Damage Restoration in O'Fallon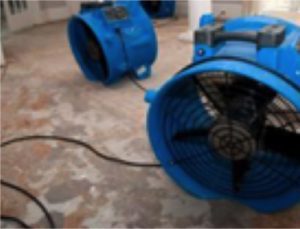 Dealing with water damage and mold remediation can be an overwhelming process. That's why we offer 24/7 scheduling for our well-trained, certified water removal technicians. With a customer-centric approach, we guide you through every step, from initial cleanup to final restoration. Our goal is to restore your property to its original condition, and we work diligently to provide both residential and commercial clients with the best emergency water damage services in O'Fallon, IL.
For prompt and reliable water damage restoration services in O'Fallon and surrounding areas, contact us at +1-618-402-8225 or for non-emergency inquiries, email us at scott@absolutecleanfloors.com. Experience true peace of mind with Absolute Clean Floors.
We provide services throughout O'Fallon IL, including 62225, 62269.