Water Damage Collinsville IL, Water Damage Restoration and Repair, Flood Cleanup and Sewage Removal
"Woke up the morning of our vacation to water in the basement from a failed sump pump. Scott & his team were at the house within the hour & did an amazing job! They were willing to work with a family member while we were out of town & settled up when we got home. The team was professional & courteous. While we hope we never need them again, we know who we'll call if things go wrong again." – Jennifer L.
Your Trusted Water Damage Restoration Company in Collinsville
Absolute Clean Floors is Collinsville's leading water damage restoration company, offering top-of-the-line services for both residential and commercial properties. Our IICRC Certified technicians are experts at managing not just the physical water damage repair but also at handling the process professionally and courteously. Expect a well-equipped, highly trained professional at your door, ready to conduct a thorough assessment of the damage and begin the water removal service.
Our water damage restoration company has assisted many individuals in recovering from significant losses caused by flood damage. It's important to remember that even minor water damage shouldn't be ignored. Whether it's storm damage, mold repair, or an emergency water removal service, Absolute Clean is well-equipped to handle all your water mitigation needs.
Around-The-Clock Water Damage Repairs
Unattended flooding and other types of water damage can quickly deteriorate a structure and become a breeding ground for mold. Leaks, overflows, faulty appliances, excessive precipitation, and even high humidity can all contribute to severe damage to your property, leaving you in a state of confusion and overwhelm.
That's where Absolute Clean & Restoration comes in. Our water damage restoration specialists will guide you through the entire process of water damage cleanup and restoration in Collinsville. Our team provides round-the-clock water damage repair, 24 hours a day, 7 days a week, ensuring you're never left to deal with water damage alone.
Collinsville's Premier Water Removal Service for Broken, Frozen, and Burst Pipes
A broken pipe can flood your warehouse. Your home's sump pump can fail. When you need water removal services in Collinsville, IL, you need them fast. Ignoring these repairs can lead to costly damage to your property's structure and your valuable possessions. Absolute Clean Floors provides efficient and comprehensive water removal services to mitigate damage from burst or frozen pipes.
Our water damage restoration company can dry out your property's structure, potentially saving you thousands in reconstruction costs. We specialize in drying out and saving various materials, including drywall, insulation, hardwood floors, wood and metal studs, concrete block, plaster walls, ceiling tiles, and much more.
Handling Basement Water Damage in Collinsville
Basement flooding can lead to serious water damage that may go unnoticed for long periods. It's vital to enlist a professional who understands how to conduct complete basement water damage cleanup and structural drying to address any basement water damage promptly and prevent further damage.
Expert Sewage Cleanup & Removal in Collinsville
Sewage damage is among the most severe types of water loss, posing a significant danger to your health. It requires special attention, and our water damage restoration company has years of experience with various sewage cleanup and removal projects. We provide the best sewage cleanup and repair services in Collinsville for both residential and commercial properties. We strongly advise contacting us immediately if you're dealing with sewage damage.
Trusted Water Damage Restoration Company in Collinsville
Our water damage restoration company in Collinsville, IL is committed to ensuring that you and your insurance carrier receive the best service possible as we restore your property to its pre-loss condition. Absolute Clean Floors' water damage restoration services include:
Expert, well-trained technicians
Clear communication about our process and why we do what we do
Coordination with your insurance carrier
Fast, 24/7 service, all year round
Water extraction
Dehumidification and moisture monitoring
Photo documentation
Deodorization and sanitization
Temporary power and climate control
Thank You for Choosing Absolute Clean Floors – Your Preferred Collinsville Water Damage Restoration Company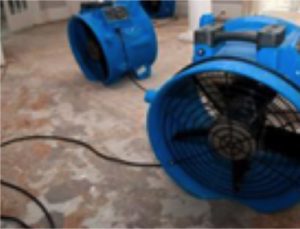 Handling the details of water damage repair and mold remediation can feel overwhelming. Call us 24/7 to schedule one of our expert, well-trained and certified water removal technicians today for professional, courteous and compassionate service you deserve. We will walk with you through every step of clean up and treatment to restore your home or workplace to like-new condition. We provide residential and commercial water damage victims with the best and fastest emergency water damage cleanup.
Whether you live in or near the Collinsville Illinois area, Absolute Clean can get to you quickly to help with any problem you may have. Choose Absolute Clean & Restoration for your water removal and water damage restoration services in Collinsville, IL, and surrounding communities. Call us at +1-618-402-8225 or for non-emergency inquiries by emailing us at scott@absolutecleanfloors.com, and discover true "Peace of Mind."
We provide services throughout Collinsville IL, including 62234.