Water Damage Troy IL, Flood Cleanup, Sewage Removal, Water Damage Restoration and Repair
"Woke up the morning of our vacation to water in the basement from a failed sump pump. Scott & his team were at the house within the hour & did an amazing job! They were willing to work with a family member while we were out of town & settled up when we got home. The team was professional & courteous. While we hope we never need them again, we know who we'll call if things go wrong again." – Jennifer L.
We are Troy's Leading Company for Water Damage Restoration
Absolute Clean Floors stands as the go-to source for both residential and commercial water damage restoration in Troy. Our IICRC Certified experts not only manage the physical water damage repair to your structure and belongings due to unwanted mold and water but also maintain a high level of professionalism and courtesy. When you contact us, you can expect an exceptionally trained technician equipped to initiate water damage cleanup following a comprehensive damage evaluation.We have been instrumental in helping clients recover from the severe impact of flood damage. It's crucial to remember that even a minor amount of water damage should never be overlooked. Whether you require storm damage repair, mold remediation, or emergency water removal service, Absolute Clean & Restoration is adept at delivering all kinds of water mitigation services.
We have successfully executed tens of thousands of water removal and dehumidification projects.
Our vast experience ensures efficient flood cleanup, especially when flood damage is a concern; you need a company that acts promptly and proficiently.
We Offer 24/7 Services for Flood & Water Damage RepairIgnoring water damage like untreated flooding can lead to the rapid degradation of your property and serve as a hospitable environment for airborne mold spores. Types of water damage can vary from leaky, frozen, or broken pipes to overflows from sinks, bathtubs, and appliances. Additionally, water from fire extinguishing can saturate every part of your building, while high humidity can become problematic without regular monitoring.
The water damage restoration specialists at Absolute Clean & Restoration are available round-the-clock to guide you through the Troy water damage cleanup and water restoration procedure from beginning to end.
We Tackle Water Removal Service for Burst, Frozen, and Broken Pipes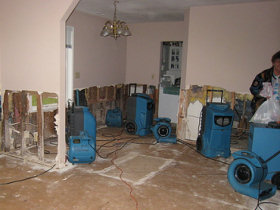 At Absolute Clean Floors, we provide specialized water removal services in Troy, IL to handle flood damage from broken pipes or malfunctioning sump pumps. Neglecting such water damage can lead to expensive water damage repair down the line. Our water removal service can save potentially damaged materials like drywall, hardwood floors, and ceiling tiles, thereby reducing overall property damage. Reach out to us for immediate assistance with burst or frozen pipes causing flood damage.
Addressing Basement Water Damage in Troy is Crucial
Overlooking basement flooding can result in prolonged water damage. Most homes or businesses will experience basement water damage at some point, as indicated by insurance research. Basements are often the final destination for water, owing to both natural and artificial causes.
Prompt intervention from professionals adept in basement water damage cleanup and structural drying is essential to prevent additional harm from occurring.
We Specialize in Sewage Cleanup & Removal in Troy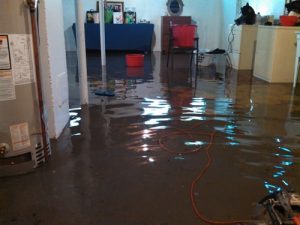 Offering sewage cleanup and removal services in Troy, Absolute Clean & Restoration is prepared to tackle the most severe and hazardous sewage damage scenarios. The potential health risks from contaminants in sewage water make it imperative to address the issue immediately. Our certified experts are well-equipped to handle various sewage cleanup projects, ensuring minimal structural and health risks.
We are Well-equipped for Comprehensive Flood Cleanup
Absolute Clean Floors places high importance on equipping our staff with the latest in water extraction and dehumidification technology. This commitment ensures seamless coordination with your insurance carrier and restores your property to its original state.
Here's what to expect from Absolute Clean Floors for your water damage restoration needs in Troy, IL:
Skilled and thoroughly trained technicians
Transparent communication
Collaboration with your insurance provider
Round-the-clock service
Water extraction and dehumidification
Thorough documentation through photos
Sanitization and deodorization
Temporary power and climate solutions
Thank You for Trusting Absolute Clean Floors as Your Go-To Water Damage Restoration Service in Troy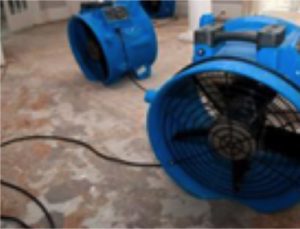 Navigating the intricacies of water damage repair and mold remediation can be overwhelming. We are available 24/7 to dispatch one of our certified water removal technicians for the courteous and professional service you deserve. Our commitment extends beyond mere water damage cleanup; we strive for complete restoration of your residential or commercial space.
Whether you are a resident of Troy, Illinois or nearby areas, Absolute Clean Floors can reach you promptly for any water damage restoration or water removal services you may need. Contact us at +1-618-402-8225 or for non-urgent matters, feel free to email us at scott@absolutecleanfloors.com, and experience real "Peace of Mind."
We provide services throughout Troy IL, including 62294.