Water Damage Belleville IL, Water Damage Repair and Restoration, Flood Cleanup and Sewage Removal
"Woke up the morning of our vacation to water in the basement from a failed sump pump. Scott & his team were at the house within the hour & did an amazing job! They were willing to work with a family member while we were out of town & settled up when we got home. The team was professional & courteous. While we hope we never need them again, we know who we'll call if things go wrong again." – Jennifer L.
Experience Belleville's Leading Company in Water Damage Restoration
When it comes to water damage restoration in Belleville, Absolute Clean Floors is your trusted source for both residential and commercial property restoration. With IICRC Certified technicians at your service, we excel in not only addressing the physical water damage repair to your property and personal belongings but also in offering a professional, courteous water damage cleanup process. After a comprehensive evaluation of the water damage, our expertly trained professionals arrive fully equipped to initiate water damage restoration services in Belleville, IL.Flood damage can be devastating, but we've helped numerous clients recover from large-loss situations. Don't underestimate even a small amount of water damage. Whether you require emergency water removal, storm damage repair, or mold remediation, Absolute Clean & Restoration is adept at a range of water damage and water removal services.
Our team has successfully executed tens of thousands of water removal and dehumidification projects.
When flood damage occurs, our extensive experience ensures that we can handle your water damage cleanup promptly and efficiently.
Get Access to Round-the-Clock Flood and Water Damage Repair Services
The dangers of untreated flooding or water damage are far-reaching. From becoming a breeding ground for mold to structural deterioration, quick action is essential. Instances such as broken pipes, bathtub overflows, leaking appliances, and high humidity can cause severe damage in a short span, leaving property owners confused and overwhelmed. Our water damage restoration specialists guide you through the entire water damage cleanup and water removal process, offering 24/7 water removal service in Belleville, IL.
We Arrive Equipped to Manage Your Flood Cleanup Needs
Absolute Clean Floors ensures that our staff is well-equipped with the latest water removal and home water damage restoration tools. We are committed to providing you and your insurance company with top-notch water damage repair services, restoring your property to its pre-loss condition. What you can expect from our water damage restoration services include:
Highly skilled technicians
Transparent communication throughout the water damage repair process
Coordination with your insurance carrier
Quick, 24/7 service
Photo documentation for claims
Expert water extraction and removal
Sanitization and deodorization
Efficient dehumidification and moisture monitoring
Temporary power and climate control services
Handle Basement Water Damage in Belleville with Our Expertise
Basement flooding often goes unnoticed and requires immediate attention from professionals skilled in basement water damage cleanup. In the life span of a property, 98% of basements are likely to experience some form of water damage. Water often accumulates in basements due to leaky pipes and other factors, and if not properly managed, this can lead to significant damage over time. Don't let your basement water damage go untreated; call our experts for a prompt and thorough water damage cleanup.
Expert Services for Broken, Frozen, and Burst Pipes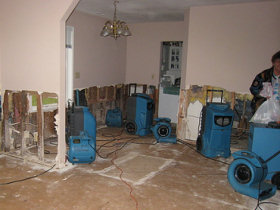 A burst or frozen pipe can cause chaos in both homes and businesses. Immediate water removal is crucial to mitigate damage. We specialize in dealing with these issues efficiently, minimizing the structural damage and safeguarding your belongings. Absolute Clean Floors has the technology and know-how to dry and restore your property, potentially saving you thousands in reconstruction costs.
Sewage Backup Cleanup and Removal Services in Belleville
Sewage damage is among the most extreme types of water damage, requiring immediate attention. Failing to handle sewage damage can lead to significant structural issues and pose severe health risks. Our trained and certified professionals offer top-tier sewage backup cleanup and removal services in Belleville, ensuring both residential and commercial properties are well taken care of.
We Appreciate Your Choice of Absolute Clean Floors as Your Belleville Water Damage Restoration Service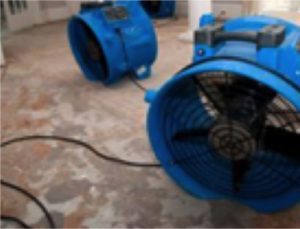 Navigating through the complexities of water damage repair and mold remediation is no small feat. That's why we're here 24/7 to offer our expert water removal and water damage restoration services. Our certified professionals are trained to provide you with courteous and efficient water damage cleanup and water damage repair. Whether it's a residential or commercial property, Absolute Clean Floors is your go-to source for water damage restoration in Belleville, IL, and the surrounding areas.
For prompt service, call us at +1-618-402-8225, or for non-emergency inquiries, feel free to email us at scott@absolutecleanfloors.com. Choose us and experience true "Peace of Mind."
We provide services throughout Belleville IL, including 62208, 62220, 62221, 62223, 62226, 62243.