Water Damage Highland IL, Water Damage Restoration and Repair, Flood Cleanup and Sewage Removal
"Woke up the morning of our vacation to water in the basement from a failed sump pump. Scott & his team were at the house within the hour & did an amazing job! They were willing to work with a family member while we were out of town & settled up when we got home. The team was professional & courteous. While we hope we never need them again, we know who we'll call if things go wrong again." – Jennifer L.
Highland's Leading Water Damage Restoration Company
Absolute Clean & Restoration is the top choice for both residential and commercial property owners in Highland seeking professional water damage restoration services. Our team of IICRC Certified technicians are highly skilled in not only addressing the physical damage caused by water and mold but also in providing exceptional customer service. When you contact us, you can expect a trained professional to arrive promptly at your doorstep, fully equipped to evaluate and address the damage.
We specialize in restoring properties that have suffered extensive damage due to flooding. It's important to note that even minor water damage should not be ignored, as it can lead to bigger problems down the line. Our team is equipped to handle any water mitigation services, whether it's a mold repair, storm damage, or emergency water removal project.
With tens of thousands of successful water removal and dehumidification projects under our belt, we have the experience and expertise needed to tackle any flood damage restoration job. At Absolute Clean & Restoration, we understand the urgency of the situation and strive to complete the job promptly and efficiently, ensuring that the job is done right.
If you're dealing with water damage in Highland, don't hesitate to contact the experts at Absolute Clean & Restoration for reliable and professional water damage restoration services.
24/7 Emergency Flood & Water Damage Repairs by Absolute Clean & Restoration
Water damage can cause significant harm to your property, leading to mold growth and other issues. Whether it's due to leaky pipes, a toilet overflow, or extreme weather conditions, untreated water damage can cause irreparable damage to your home or office. That's why it's essential to act quickly and seek professional help.
At Absolute Clean & Restoration, we offer 24/7 emergency flood and water damage repair services in Highland. Our experienced water damage restoration specialists will guide you through the entire cleanup and restoration process, ensuring that your property is restored to its pre-loss condition.
We understand that water damage can happen at any time, which is why we're available round the clock to provide immediate assistance. Our team of experts will arrive at your location promptly, equipped with the latest tools and technology to assess the damage and start the restoration process.
Whether it's excess water from fire extinguishing or flooding, high humidity levels, or any other water-related issue, we have the skills and expertise needed to restore your property quickly and efficiently.
Expert Broken, Frozen, and Burst Pipes Repair Services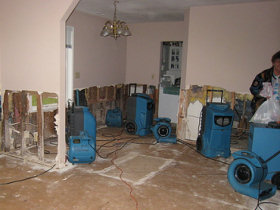 Dealing with a burst or frozen pipe can cause significant inconvenience and damage to your property. Ignoring these repairs can lead to costly water damage that can compromise the stability of your structure and harm your belongings. If you're dealing with water or flood damage due to a broken, frozen, or leaky pipe, we're here to help.
At Absolute Clean Floors, we offer expert repair services for broken, frozen, and burst pipes in Highland, IL. Our team of professionals can rectify the drying scenarios with minimal destruction to your property, saving you thousands of dollars in reconstruction costs.
We understand the urgency of the situation and offer prompt repair services to mitigate the damage caused by faulty flexible supply lines or frozen pipes. Our team can dry your building's structure and contents, including drywall, insulation, hardwood floors, wood and metal studs, concrete blocks, plaster walls, ceiling tiles, and much more.
Professional Basement Water Damage Cleanup in Highland
Basement flooding is a serious matter that can go unnoticed for extended periods of time. According to insurance company research, 98% of basements will experience water damage at some point in their lifetime. This is not surprising as most of the pipes in a property are located in the basement, and water naturally gravitates towards this area. If the foundation is not properly waterproofed, it's highly likely that the constant pressure will lead to cracks in the foundation and water seeping in.
It's essential to seek professional help as soon as possible to perform complete basement water damage cleanup and structural drying before more damage occurs. At our company, we have a team of professionals who understand how to handle basement water damage effectively.
We provide professional basement water damage cleanup services in Highland, using the latest technology and equipment to ensure that your property is restored to its pre-loss condition. Our team will arrive promptly, assess the damage, and develop a plan to mitigate the damage caused by water.
Sewage Cleanup & Removal: Dealing with the Dangers of Sewage Damage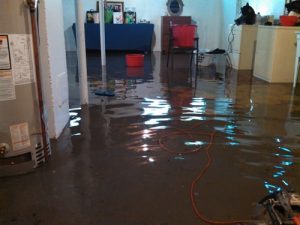 Sewage damage is a serious issue that can lead to major structural damage and pose significant health risks. This type of water damage usually originates from a sanitary sewer source and can come from various sources such as basement sewer drains, shower, sink, toilet, and washer drain pipes, as well as leaking wax rings or even toilet bowls. Raw human waste, chemicals, and other contaminants present in sewage water can be extremely harmful to human health, making it essential to address sewage problems promptly.
Delaying sewage cleanup can cause major structural damage, which can be costly to repair. Therefore, it is crucial to contact us immediately if you notice any signs of sewage damage. Our team will assess the extent of the damage and take the necessary steps to restore your property to its pre-loss condition. While most structural materials and contents may be considered non-salvageable, our experts can clean, disinfect, and dry the framing of your property within a reasonable timeframe.
Don't let sewage damage compromise your health and the safety of your property. Contact us for Highland sewage cleanup and removal services, and we'll ensure that your property is safe, clean, and restored.
Comprehensive Water Damage Restoration Services in Highland IL
Floods and other water damage disasters can strike unexpectedly, causing extensive damage to your property. At Absolute Clean Floors, we understand the stress and frustration that come with such emergencies, which is why we are fully equipped to handle all aspects of water damage restoration in Highland IL. Our commitment to providing exceptional services has led us to invest in the latest water damage restoration equipment, including extraction, dehumidification, and moisture monitoring tools.
Our team of expert technicians is well-trained and equipped to handle all types of water damage, no matter how severe. We maintain open communication with you, explaining the processes involved in restoring your property to its pre-loss condition. We also coordinate with your insurance carrier to ensure that you receive the best possible service and that your claim is processed quickly.
We offer 24-hour emergency services, so you can count on us to respond quickly to your call. Our services include water extraction, dehumidification, and moisture monitoring to prevent further damage and mold growth. We also provide photo documentation, deodorization, and sanitization services to ensure that your property is clean and safe.
Thank You for Choosing Absolute Clean Floors as Your Highland Water Damage Company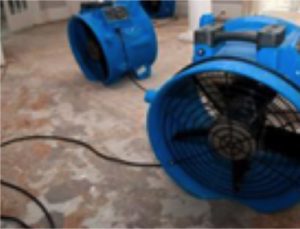 We are committed to walking with you through every step of the clean-up and treatment process to restore your home or workplace to its like-new condition. Whether you are a residential or commercial water damage victim, we provide the best and fastest emergency water damage cleanup services in Highland, IL, and surrounding communities.
If you need water removal and restoration services, choose Absolute Clean Floors. You can reach us by calling (618) 402-8225 to schedule an appointment. For non-emergency inquiries, you can email us at scott@absolutecleanfloors.com. With our services, you can discover true peace of mind knowing that your property is in good hands.
We provide services throughout Highland IL, including 62249.