Water Damage Swansea IL, Water Damage Restoration and Repair, Flood Cleanup and Sewage Removal
"Woke up the morning of our vacation to water in the basement from a failed sump pump. Scott & his team were at the house within the hour & did an amazing job! They were willing to work with a family member while we were out of town & settled up when we got home. The team was professional & courteous. While we hope we never need them again, we know who we'll call if things go wrong again." – Jennifer L.
Premier Water Damage Restoration Company in Swansea
Welcome to Absolute Clean Floors, Swansea's #1 Water Damage Restoration Company. Our IICRC certified technicians are experts at handling both physical damage to your property and personal possessions due to unwelcome mold and water. We pride ourselves on providing professional and courteous service to all our residential and commercial clients. Expect a trained professional at your doorstep, equipped to start working after a thorough evaluation of the damage.
Emergency Flood & Water Damage Repairs Available 24/7
We have helped many people recover from the devastation caused by flood damage. Remember that even a small amount of water damage should not be ignored. We provide comprehensive water mitigation services, including storm damage, mold repair, and emergency water removal in Swansea IL. Our experienced professionals have completed tens of thousands of successful water removal and dehumidification projects, and we have the expertise to handle any water damage restoration needs.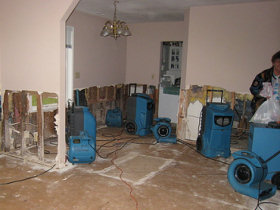 24/7 Flood & Water Damage Repairs Water damage can deteriorate a structure quickly and become a breeding ground for mold spores. We understand the urgency of dealing with water damage promptly and offer 24/7 emergency services to our clients. Whether it's a leaky, frozen or broken pipe, a sink or toilet overflow, a bathtub overflow, an air conditioner leak, a malfunctioning water heater, dishwasher, or washing machine, or hardwood floor water damage, we have what it takes to rectify these drying scenarios with minimal destruction to your property.
Expert Handling of Broken, Frozen, and Burst Pipes
A pipe break or a failed home sump pump can cause freshwater losses. Ignoring these repairs can be costly, as water damage can lead to an unstable structure and damage to your valuables. Our experienced professionals are equipped to handle any frozen, broken, or leaky pipe situations. We can dry your building's structure and contents, saving you thousands in reconstruction costs.
Complete Basement Water Damage Cleanup
Swansea Basements are vulnerable to water damage due to their location, and water will naturally gravitate towards the basement. Most pipes in a home or business are also located in the basement, making it a significant concern for property owners. Our team of professionals is trained to perform complete basement water damage cleanup and structural drying, ensuring that your property is restored to its pre-damage condition.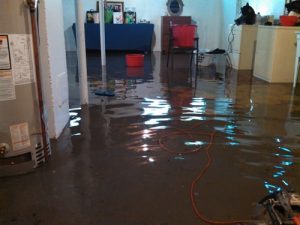 Safe and Efficient Swansea Sewage Cleanup & Removal
Sewage damage in Swansea IL is severe and usually the most damaging of water losses. Sewage can contain raw human waste, chemicals, and other filth that pose a significant danger to your health. Most structural materials and contents are considered non-salvageable. Our professionals have years of experience with various sewage cleanup and removal projects and are trained to handle these situations safely and efficiently.
Equipped to Handle Your Flood Cleanup
At Absolute Clean Floors, we continuously invest in the latest extraction, dehumidification, and other home water damage restoration equipment. Our team of experienced professionals is dedicated to ensuring that you and your insurance carrier receive the best service possible as your property is restored to its pre-loss condition.
Trust Swansea's Best Water Damage Restoration Company – Thank You for Choosing Us!
Your Swansea Water Damage Company Handling the details of water damage repair and mold remediation can feel overwhelming. Call us 24/7 to schedule one of our expert, well-trained and certified water removal technicians today for professional, courteous, and compassionate service you deserve. We provide residential and commercial water damage victims with the best and fastest emergency water damage cleanup.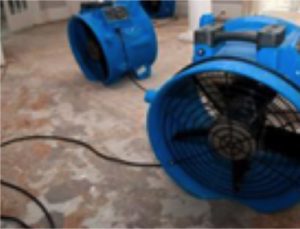 Choose Absolute Clean Floors water removal and water damage restoration services in Swansea, IL, and surrounding communities. Call us at +1-618-402-8225 or email us at scott@absolutecleanfloors.com for non-emergency inquiries, and discover true "Peace of Mind."
We provide services throughout Swansea IL, including 62223, 62226.