Water damage restoration in Glen Carbon Illinois
Water Removal Glen Carbon IL Marysville, Troy, and surrounding areas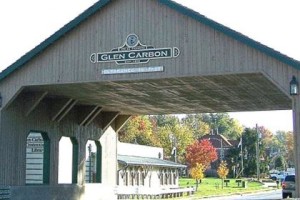 Moisture damage causes many problems besides getting things wet and ruining your belongings. Without proper clean up and drying, metal surfaces rust. Beams and supports can weaken. Drywall and plaster could crumble. Mold takes up residence inside your home–and you!
Unseen water damage and mold can lurk inside walls and ceilings for days, weeks, even months undetected without the right tools and knowledge to find it. Absolute Clean Floors specializes in finding hidden moisture and its source. We not only clean up the mess after wet disasters such as snow destruction, flooding and burst pipes, but also dry and repair the substructures they affect. Proper mold remediation removes its allergens and irritants that can make you sick.
When water pours in, you need highly trained, certified, licensed and bonded experts ready to respond immediately. Absolute Clean Floors proudly follows best practices and guidelines established by the Institute of Inspection Cleaning and Restoration Certification for the services we perform. We equip our expert technicians with state-of-the-art tools for water and mold removal such as:
Infrared probes
Air movers
Air scrubbers
Different types and sizes of blowers and dryers
Specialty dryers for hardwood floors and substrates
Disaster clean up and restoration can feel overwhelming. We walk with our Glen Carbon Illinois, residential and commercial customers every step of the way through the process of water extraction, clean up, drying and restoration of damaged areas of their homes and businesses, so they can focus on other priorities while we restore their spaces to like-new condition. We communicate with your insurance carrier to ensure proper water damage restoration and mold remediation, relieving much of the stress associated with wet disasters.
Always call a professional carpet cleaning service to make sure the carpeting is properly dried and treated. Timely attention to each step in carpet cleaning can be the difference between saving your carpeting and complete loss. Expect exceptional, expert attention to details such as:
Prompt service around the clock, every day of the year
Thorough inspections before and after, including photo documentation
De-humidification and moisture monitoring
Deodorizing and sanitizing
Temporary power and climate control
Absolute Clean Floors offers water removal and water damage restoration services in Glen Carbon Illinois, Marysville, Troy and surrounding communities. Call us at 618-402-9225 for emergency service or to schedule maintenance services like carpet cleaning and duct cleaning. Email us at scott@absolutecleanfloors.com for non-emergency inquiries.