Water Damage Alton IL, Water Damage Restoration and Repair, Flood Cleanup and Sewage Removal
"Woke up the morning of our vacation to water in the basement from a failed sump pump. Scott & his team were at the house within the hour & did an amazing job! They were willing to work with a family member while we were out of town & settled up when we got home. The team was professional & courteous. While we hope we never need them again, we know who we'll call if things go wrong again." – Jennifer L.
Alton's #1 Water Damage Restoration Company
Absolute Clean Floors is the premier source in servicing both residential and commercial property restoration owners in Alton. Our IICRC Certified technicians are experts at handling not only the physical damage to your structure and personal possessions due to unwelcomed mold and water, but also in handling it in a very professional, courteous manner. You can expect an expertly trained professional at your door who is fully equipped to begin working after a thorough evaluation of the damage.
We have helped people recover large-loss from the devastation that flood damage can cause. Remember that what you may think of as a small amount of water damage should not be ignored. Whether you've got a storm damage, mold repair or emergency water removal project for us, Absolute Clean & restoration is fitted to handle all of your water mitigation services.
We have completed tens of thousands of successful water removal and dehumidification projects.
We have the experience and expertise to help you when flood damage occurs because we know you need a flood cleanup company to get the job done now and get it done right.
24/7 Flood & Water Damage Repairs
Untreated flooding and other water damage can quickly deteriorate a structure and become a breeding ground for mold spores floating through the air looking for places to call home. Leaky, frozen or broken pipe water damage, a sink or toilet overflow, sink overflow, bathtub overflow, air conditioner leaks, a malfunctioning water heater, dishwasher, or washing machine, hardwood floor water damage or flooding can cause serious damage to your home in a short period of time, leaving you confused and overwhelmed. Excessive precipitation can enter through open windows, doors and attic vents. Water from fire extinguishing soaks attics, ceilings, walls, floors, basements, and everything in their paths. High humidity can go awry without proper controls in place and close monitoring.
Absolute Clean & Restoration's water damage restoration specialists will guide you through the Alton water damage cleanup and water restoration process from start to finish. We are available 24 hours a day, 7 days a week.
Broken, Frozen, and Burst Pipes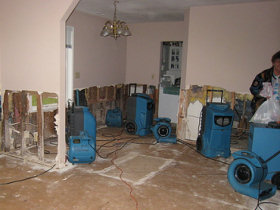 A pipe break floods your distribution warehouse. Your home sump pump fails. You need water removal services in Alton, IL – now. Freshwater losses often occur from faulty flexible supply lines and/or frozen pipes. A frozen, broken or leaky pipe are all inconveniences that can lead to major headaches for your home. Ignoring these repairs can be extremely costly, as water damage can lead to an unstable structure and damage to your valuables. If you need any help with a burst or frozen pipe or are dealing with water or flood damage at all, we have what it takes to rectify these drying scenarios with minimal destruction to your property.
Absolute Clean Floors can dry your building's structure, as well as the contents, and can save you thousands in reconstruction costs. We can often times dry and save drywall, insulation, hardwood floors, wood and metal studs, concrete block, plaster walls, ceiling tiles and much more.
Basement Water Damage in Alton
Basement flooding can be a very serious water cleanup matter and can go unnoticed for extended periods of time. From insurance company research it has been found that 98% of basements will experience water damage in their lifetime. This is not that surprising as most of the pipes in a home or business are found in the basement and that water will naturally gravitate towards the basement. Furthermore, if the foundation of your property has not been properly waterproofed then over time it is quite possible that the constant pressure will lead to cracks in the foundation and water seeping in.
It's important to have a professional who understands how to perform complete basement water damage cleanup and structural drying come and take care of any basement water damage as soon as possible before more damage occurs.
Alton Sewage Cleanup & Removal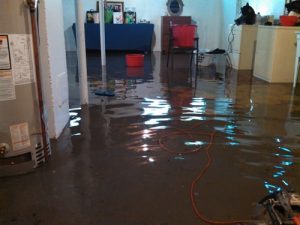 Sewage damage is usually the most severe and damaging of water losses, with water usually originating from a sanitary sewer source. Sewage can come from your sewer drain in your basement, your drain pipes to your shower, sink, toilet or washer, a leaking wax ring on your toilet and it can even come from your toilet bowl. This water can contain raw human waste, chemicals, and other filth that pose a significant danger to your health. These losses require special attention, and most structural materials and contents are considered non-salvagable. The framing of the property can usually be cleaned, disinfected, and dried within a considerable timeframe.
If sewage problems remain untreated, they can cause major structural damage which can be extraordinarily expensive to repair. At Absolute Clean & Restoration, we have years of experience with various sewage cleanup and removal projects. We provide the best sewage cleanup and repair services in Alton for both home and office. No job is too dirty or too big for our professionally trained and certified experts. If you have sewage damage, it is advised to call us immediately as dealing with sewage can be a risk to your health.
We Come Prepared to Handle Your Flood Cleanup
Our water damage restoration company Alton IL employees are given the tools they need to serve you by continuously investing in the latest extraction, dehumidification, and other home water damage restoration equipment. Absolute Clean Floors is dedicated to ensuring that you and your insurance carrier receive the best service possible as your property is restored to pre-loss condition.
What you can expect from Absolute Clean Floors water damage restoration services:
Expert, well-trained technicians
Communication about what and why we do what we do
Coordination with your insurance carrier
Fast service 24 hours per day, 365 days per year
Water extraction
Dehumidification and moisture monitoring
Photo documentation
Deodorize and sanitize
Temporary power and climate control
Thank You for Choosing Us as Your Alton Water Damage Company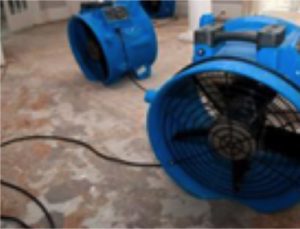 Handling the details of water damage repair and mold remediation can feel overwhelming. Call us 24/7 to schedule one of our expert, well-trained and certified water removal technicians today for professional, courteous and compassionate service you deserve. We will walk with you through every step of clean up and treatment to restore your home or workplace to like-new condition. We provide residential and commercial water damage victims with the best and fastest emergency water damage cleanup.
Choose Absolute Clean Floors water removal and water damage restoration services in Alton, IL, and surrounding communities. Call us at +1-618-402-8225 or for non-emergency inquiries by emailing us at scott@absolutecleanfloors.com, and discover true "Peace of Mind."
We provide services throughout Alton IL, including 62002.